I like indie makeup brands, and my favorite is/was Aromaleigh. Unfortunately it went out of business recently but I wisely capitalized on the going out of business clearance. The owner was selling grab bags of eyeshadow in ziplocks for $16 and I swiped one up immediately. I kind of regret not buying more, I actually prefer this brand to my MAC and Estee Lauder eyeshadows. One day I'll press them because it's annoying to use sifters and eyeshadow jars. Anyway, the other night I finally transferred the eyshadows from their baggies to eyeshadow jars I got off of ebay. 
All of them lined up….it looked neater last night  but then again, it was 2AM…..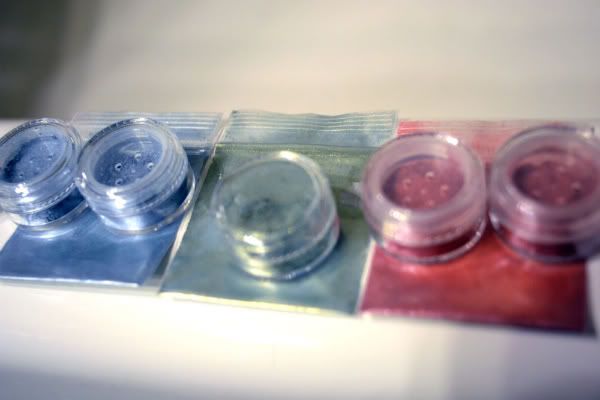 This is a long post so I'll put it under a cut. Video and swatches after the jump.